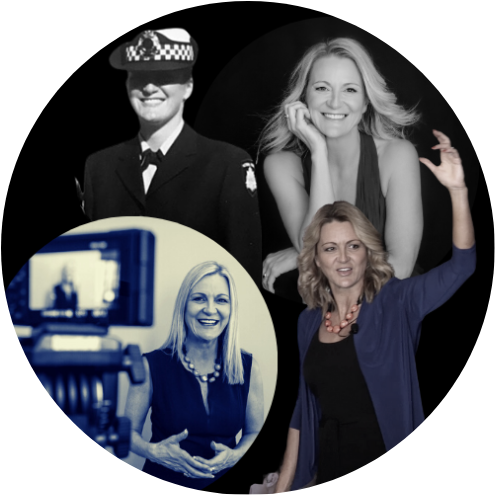 Elly has skilfully collected wisdom from experience and life-long learning to craft programs and presentations that change people's lives.

Elly has been training, speaking and consulting to

global businesses, government agencies, groups and individuals for over 20 years.
With career foundations in law enforcement and leadership, Elly set out to understand more about human behaviour. In particular she was drawn to learn more about evaluating truthfulness and credibility and protecting from deception.
This pathway led her to create highly respected programs to teach people how to more effectively obtain truthful and useful information and make more informed decisions in high stake interviews and interactions.
As Elly explored and studied the nuanced topic of truth, she discovered that truth was a topic that impacted every part of our lives, in more ways than people might consider. She developed a powerful model called The 5 Truth Circles, designed to help people recognise how to use truth as a superpower to achieve their goals.
As a global trainer and engaging speaker, Elly weaves the important topics of truth and trust into her work, whether it be in context of relationships, self-awareness, communication, leadership or performance.
With her results coach hat on, Elly is passionate about people discovering their true potential. More specifically, she guides and inspires her clients to gain crystal clear clarity about their dreams, goals and direction. She uses techniques gained from a cross section of modalities to help people unlock a steady and authentic flow of confidence and self-belief.